schedule
---
SPRING ~ SUMMER SCHEDULE 2022
Integrated Cranial Biodynamics ~ Graceful Living, a Threshold into Dying/Thanatology ~ Cranial Anatomy ~ Qi Gong
---
SEPTEMBER
Budapest
enjoy STUDY time ~ we organize
six study days over two three-day weekends
seminar days being presented in a delightful Salon located in an Art Deco building with views of the castle from the balcony.
Kuny Domokus, Street 4/a ( nearby train station Deli pu )
enjoy VACATION time ~ you organize
four free days for exploring Buda - Pest in-between study weekends maybe relax in the famous Gellert Baths? - https://bathsbudapest.com/gellert-bath
Integrated Cranial Biodynamics ONE
study days September 16 / 17 / 18 & 23 / 24 / 25
overview of ICB ONE can be accessed here.
for further information contact Rosemary itwillbe4u2@yahoo.com
---
SEPTEMBER - OCTOBER
a most delightful Sala with fragrances of honeysuckle and sweet jasmine arriving on the breeze from the magical gardens.
Integrated Cranial Biodynamics TWO
pre requisite Integrated Cranial Biodynamics ONE
September 29 / 30 / October 1 / 2 / 3 / 4 six day seminar
overview of ICB TWO can be accessed here.
for further information contact Ageliki agelikicranio@gmail.com
---
we are smiling at the idea of being in Thailand
towards the end of 2022..
BUT
who knows what may occur next to change
thoughts /ideas of being somewhere?
receiving each moment and whatever it brings.
one cannot do more ...
with grace and blessings
the ICB team
---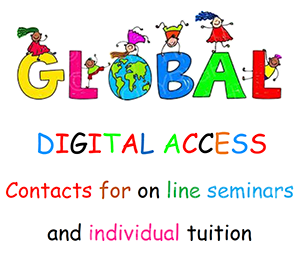 ---
"Student tuition and support for ICB practitioners. Individual appointment time, one to one facilitation and study groups upon request. Sessions based on listening and support for self-inquiry."
---
On the horizon.... "Exploring different forms of communication, awareness and deep listening between humans and other living beings ~ inter-species communication."
---
Self-Care ~ Self-help ~ sensing body intelligence. Discovering the inherent ability to support health Listening within revealing Self-empowerment.
---
"Listen to your body, bring your attention to the present moment." Offering Medical Qi Gong, one on one sessions and Medical Qi Gong study programs.
---
"delighted to explore together, flow and space in bodies, mind and heart through Integrated Cranial Biodynamics, Yoga, Osteothai, Coaching."
---
"Facilitating study groups of five participants, to listen and reflect upon personal experiences of death, professionally, personally. Also feedback and inquiry for existing ICB practitioners and potential ICB students."
---
"Exploration of the physical body and that relationship/effect on the mental bodies. Sharing discoveries and perspectives online and in person. Teaching a generalist movement practice (Ido Portal Method), biomechanics, and neuromuscular re-education." The biodynamic approach has made Michael question all of these modalities. IG = manipulated movement
---
appointments with rosemary ~ itwillbe4u2@yahoo.com
inquiries for Cranial Anatomy ~ craniosacral.nuria@gmail.com
inquiries for Qi Gong ~ worldseasun@gmail.com
appointments with Conni ~ conni@munjeckos.de
appointments with Agelki ~ agelikicranio@gmail.com
appointments with Heidi ~ dr.h.ittner@gmail.com
appointments with Nuria ~ craniosacral.nuria@gmail.com