schedule
---
SUMMER in EUROPE 2023
SCHEDULE 2023
Integrated Cranial Biodynamics ~ Graceful Living, a Threshold into Dying/Thanatology ~ Cranial Anatomy ~ Qi Gong
---
JUNE 2023
CATALONIA
L'Alzina de C o llbató Carrer Pau Betram 4, Collbato, (Barcelona) 08293
Integrated Cranial Biodynamics THREE
pre-requisite ICB ONE & ICB TWO
June 12 / 13 / 14 / 15 / 16 / 17
contact Nuria for early bird registration to save 100€ craniosacral.nuria@gmail.com
---
JUNE - JULY 2023
GREECE
Casa Lucia, Sogobou 49083 Corfu
Integrated Cranial Biodynamics TWO
June 22 / 23 / 24 / 25 / 26 / 27
contact Ageliki for early bird registration to save 60€ agelikicranio@gmail.com
---
Graceful Living a Threshold into Dying -Thanatology
June 30 / July 1 / 2 / 3 / 4
contact Ageliki for early bird registration to save 60€ agelikicranio@gmail.com
---
AUGUST - SEPTEMBER 2023
BAVARIA
FreiRaum–Seminarhaus, Langenacker 1, 88 353, Kißlegg, Germany
Integrated Cranial Biodynamics ONE
August 27 / 28 / 29 / 30 / 31 / September 1
contact Heidi for early bird registration to save 70€ cranio.heidi@gmail.com
---
WINTER-SPRING in THAILAND 2023-2024
SCHEDULE 2023-2024
Integrated Cranial Biodynamics ~ Graceful Living, a Threshold into Dying/Thanatology ~ Cranial Anatomy ~ Qi Gong
---
Late OCTOBER 2023 'til MID MARCH 2024
ICB ONE ICB TWO workshops
Graceful Living, a Threshold into Dying Thanatology seminar
Workshops and seminars will be presented at Sunshine Massage School Chiang Mai, Thailand. dates to be published soon
ICB THREE will be presented at a different location.
---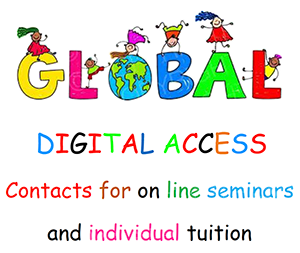 ---
"Student tuition and support for ICB practitioners. Individual appointment time, one to one facilitation and study groups upon request. Sessions based on listening and support for self-inquiry."
---
On the horizon.... "Exploring different forms of communication, awareness and deep listening between humans and other living beings ~ inter-species communication."
---
Self-Care ~ Self-help ~ sensing body intelligence. Discovering the inherent ability to support health Listening within revealing Self-empowerment.
---
"Listen to your body, bring your attention to the present moment." Offering Medical Qi Gong, one on one sessions and Medical Qi Gong study programs.
---
"delighted to explore together, flow and space in bodies, mind and heart through Integrated Cranial Biodynamics, Yoga, Osteothai, Coaching."
---
"Facilitating study groups of five participants, to listen and reflect upon personal experiences of death, professionally, personally. Also feedback and inquiry for existing ICB practitioners and potential ICB students."
---
"Exploration of the physical body and that relationship/effect on the mental bodies. Sharing discoveries and perspectives online and in person. Teaching a generalist movement practice (Ido Portal Method), biomechanics, and neuromuscular re-education." The biodynamic approach has made Michael question all of these modalities. IG = manipulated movement
---
appointments with rosemary ~ itwillbe4u2@yahoo.com
inquiries for Cranial Anatomy ~ craniosacral.nuria@gmail.com
inquiries for Qi Gong ~ worldseasun@gmail.com
appointments with Conni ~ conni@munjeckos.de
appointments with Agelki ~ agelikicranio@gmail.com
appointments with Heidi ~ dr.h.ittner@gmail.com
appointments with Nuria ~ craniosacral.nuria@gmail.com